The tournament has ended, with $2,570.65 raised for Child's Play! Thank you for joining us, and see you next time!
---
Join us as Rainbow Six cosplayers battle it out in the R6 Round Table of Operators' Charity Tournament 2022, while raising funds for Child's Play charity!
Proceeds will go to Child's Play charity
Prizes made by the community will be raffled off to donators during the event
There may be other additional bonuses… 👀
Schedule
Matches will be played over two days, from April 16 to 17, starting at 10am Eastern Time!
Day 1
2022-04-16T10:00:00-04:00
starting at 2022-04-16T10:00:00-04:00
Day 2
2022-04-17T10:00:00-04:00
starting at 2022-04-17T10:00:00-04:00
Join us!
---
Bracket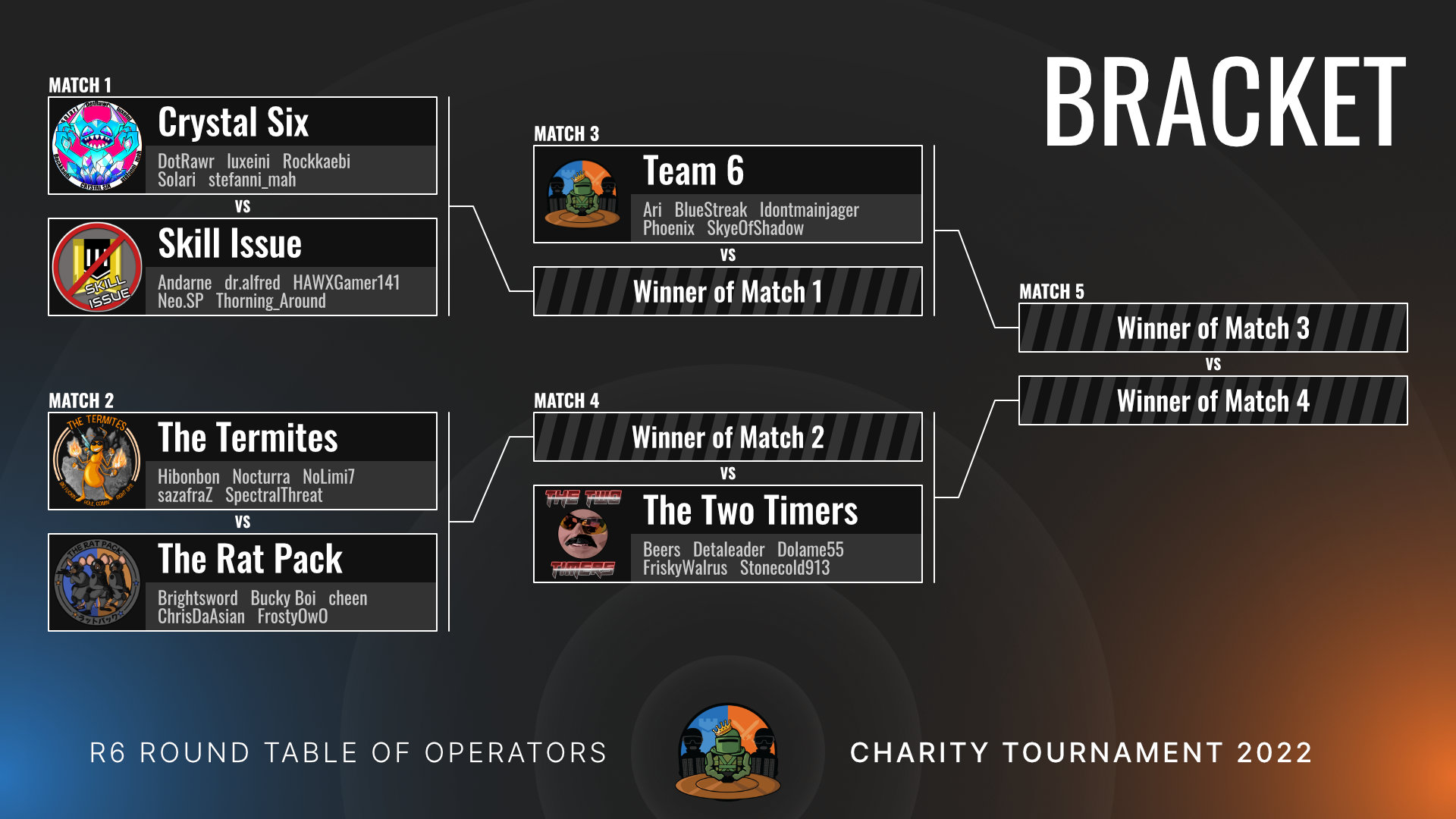 Text transcription of bracket

The bracket for the tournament! Starting with matches 1 and 2:

MATCH 1: Crystal Six vs Skill Issue

MATCH 2: The Termites vs The Rat Pack

Followed by...

MATCH 3: Team 6 vs winner of Match 1

MATCH 4: The Two Timers vs winner of Match 2

And the finals...

MATCH 5: winner of Match 3 vs winner of Match 4
Participants
Casters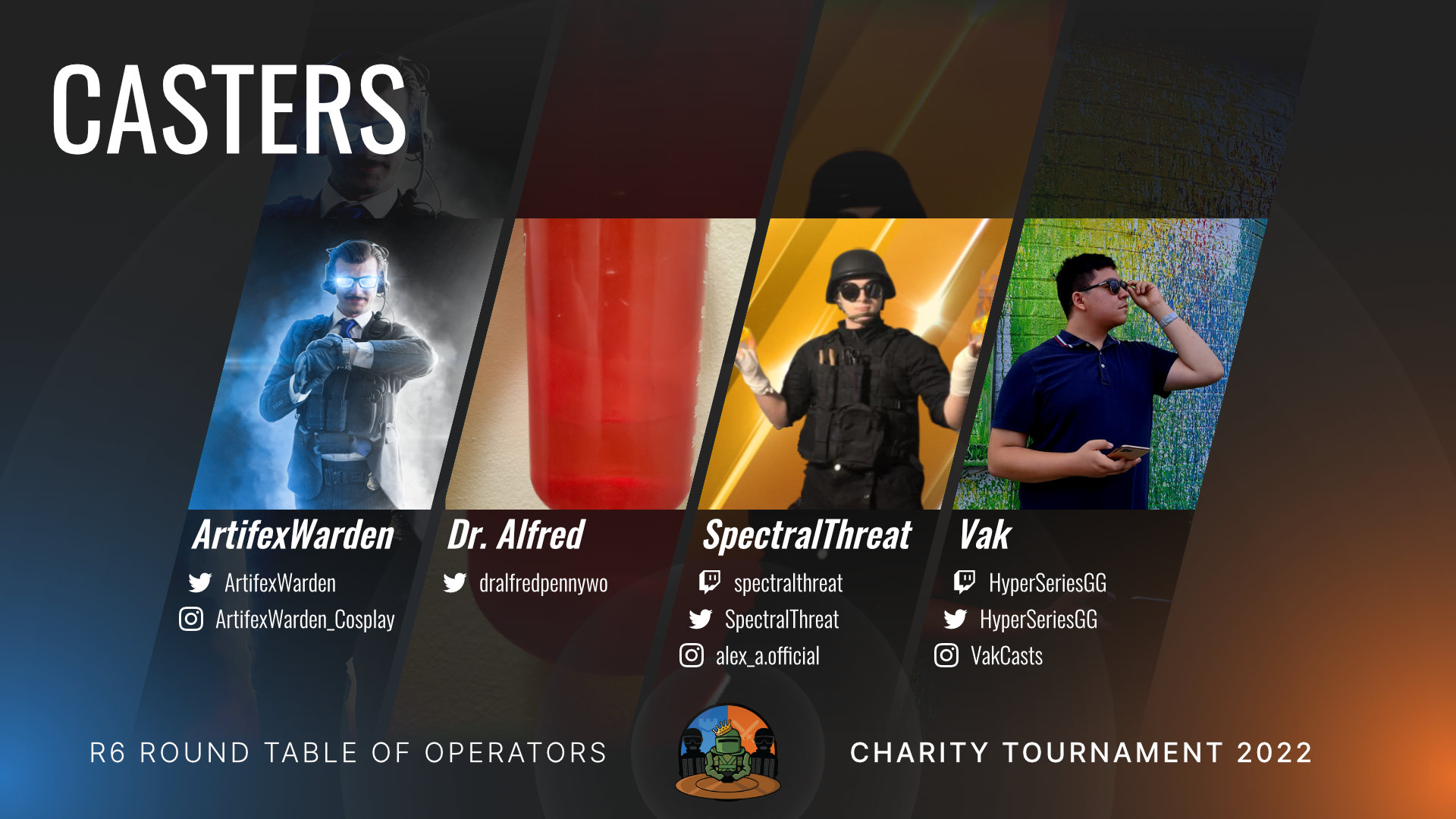 ArtifexWarden • Dr. Alfred • SpectralThreat • Vak
Team 1: The Two Timers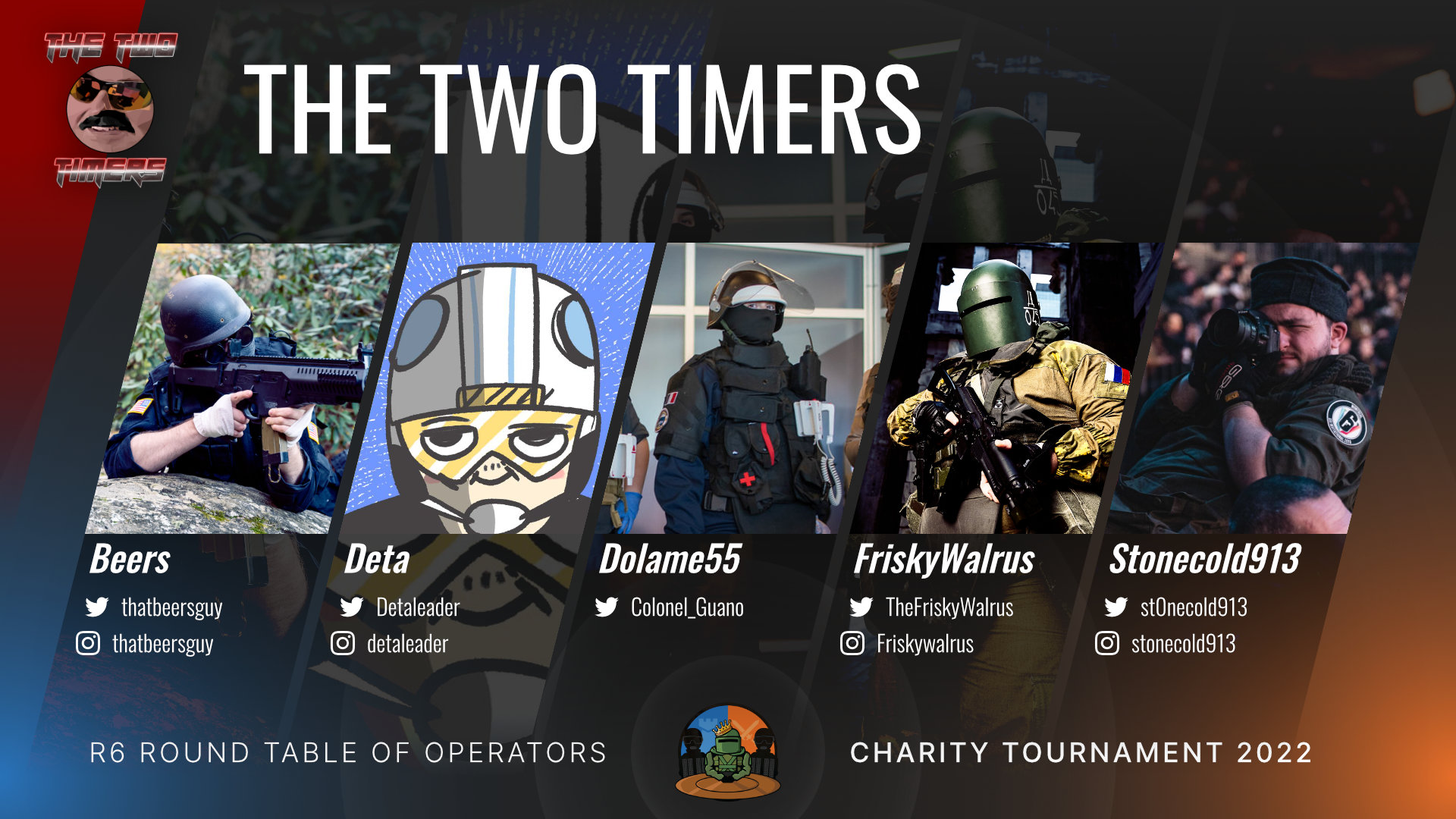 Beers • Deta • Dolame55 • FriskyWalrus • Stonecold913
Team 2: The Termites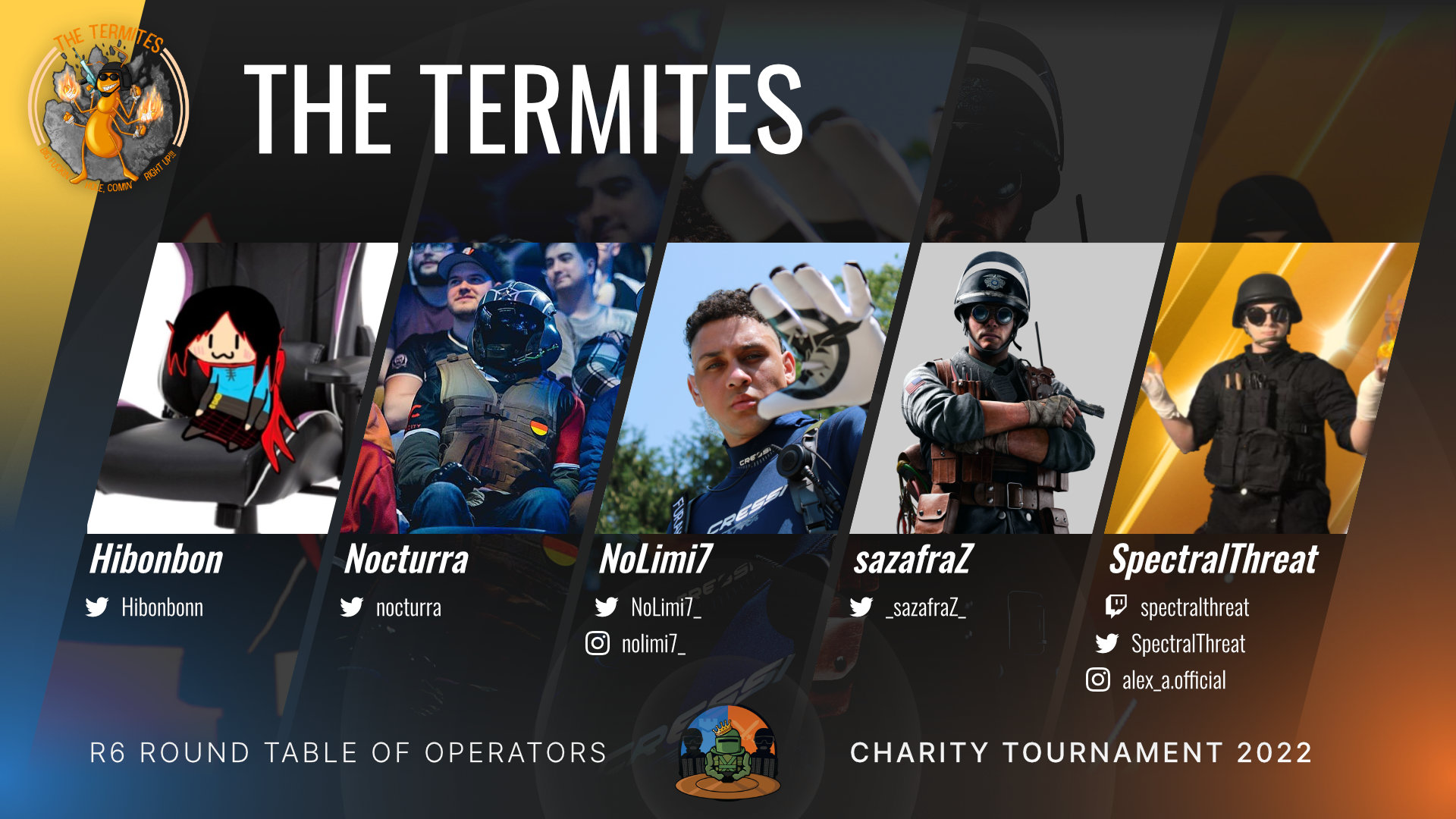 Hibonbon • Nocturra • sazafraZ • NoLimi7 • SpectralThreat
Team 3: Crystal Six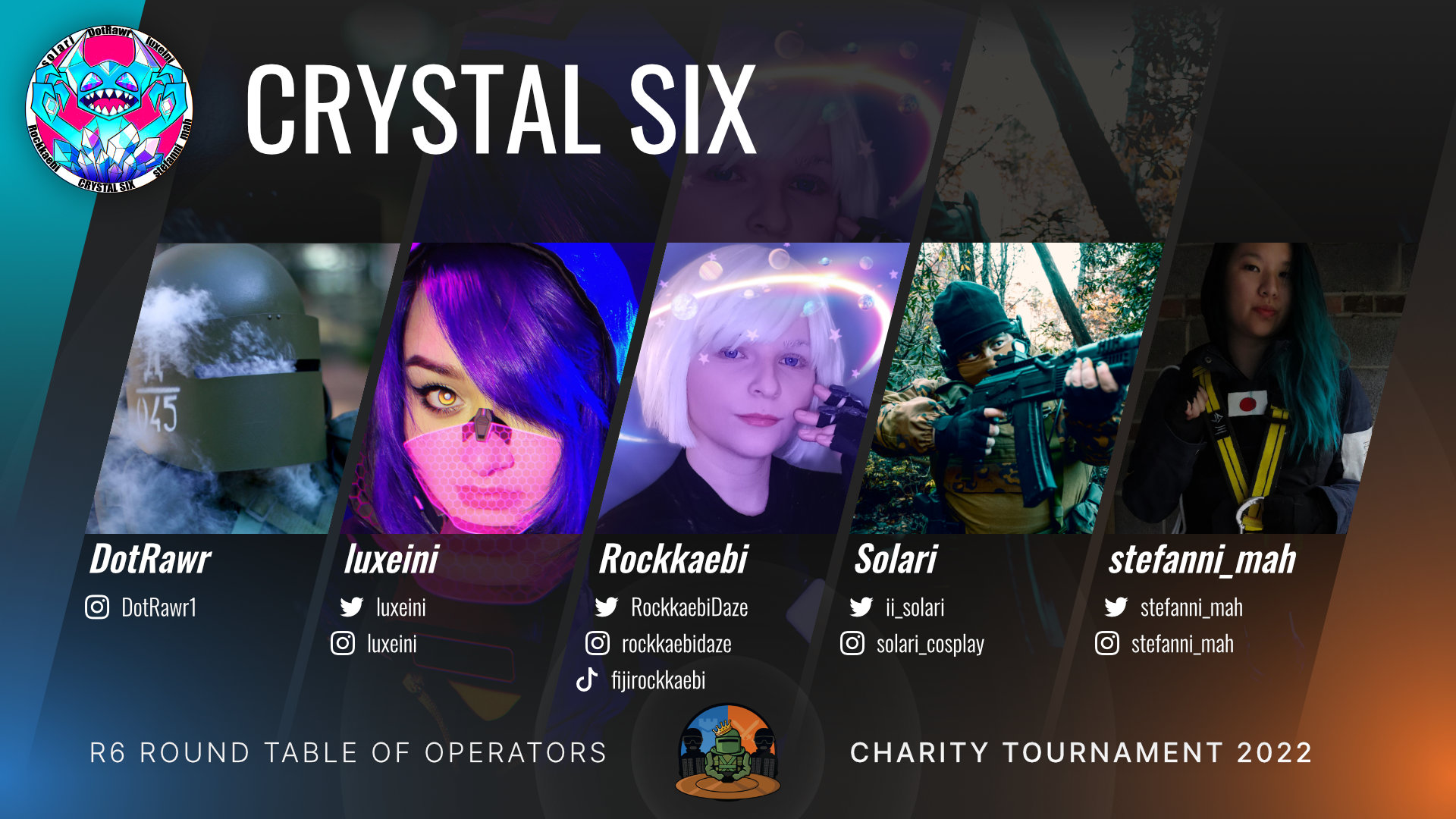 DotRawr • luxeini • Rockkaebi • Solari • stefanni_mah
Team 4: Skill Issue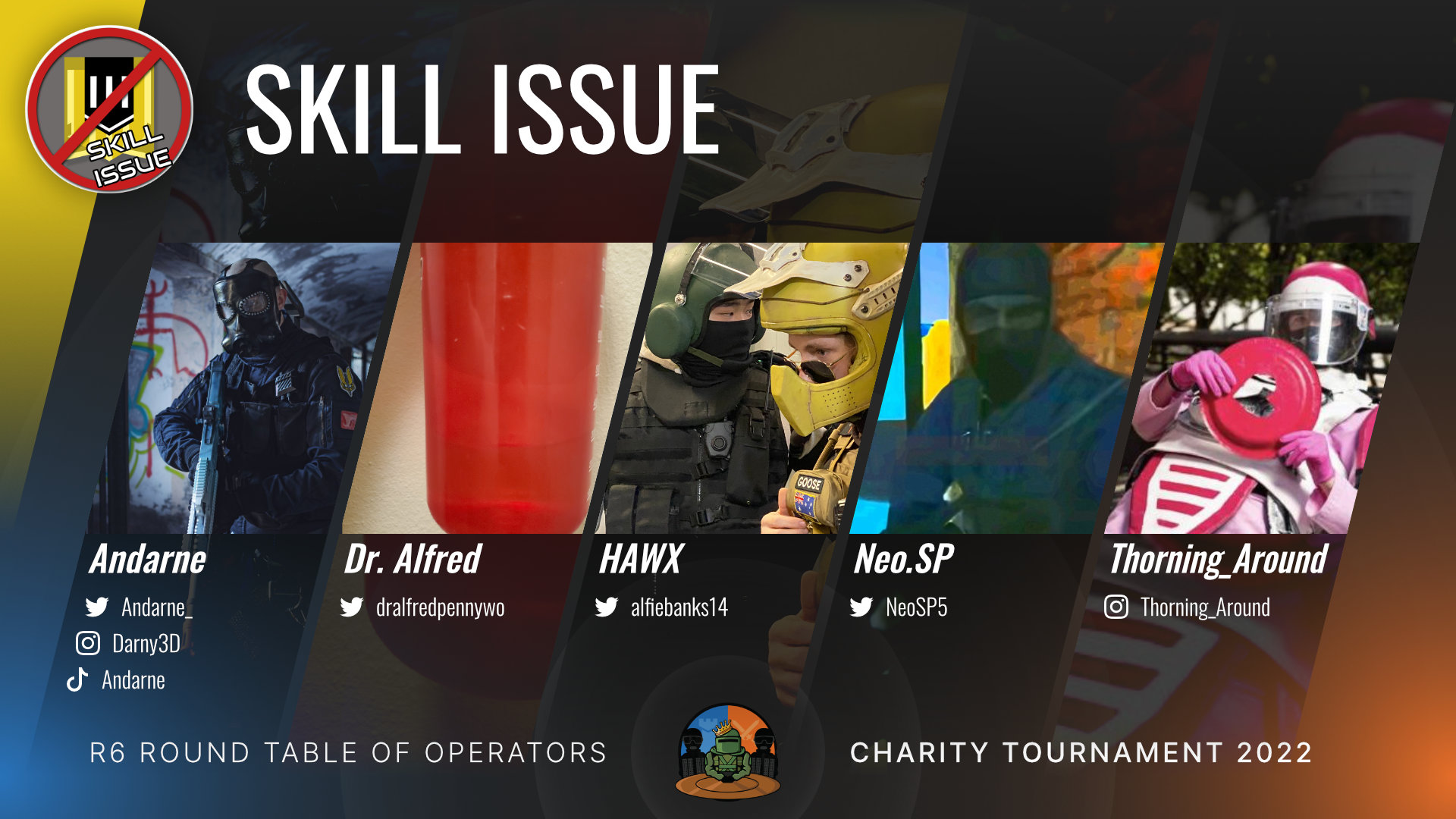 Andarne • Dr. Alfred • HAWX • Neo.SP • Thorning_Around
Team 5: The Rat Pack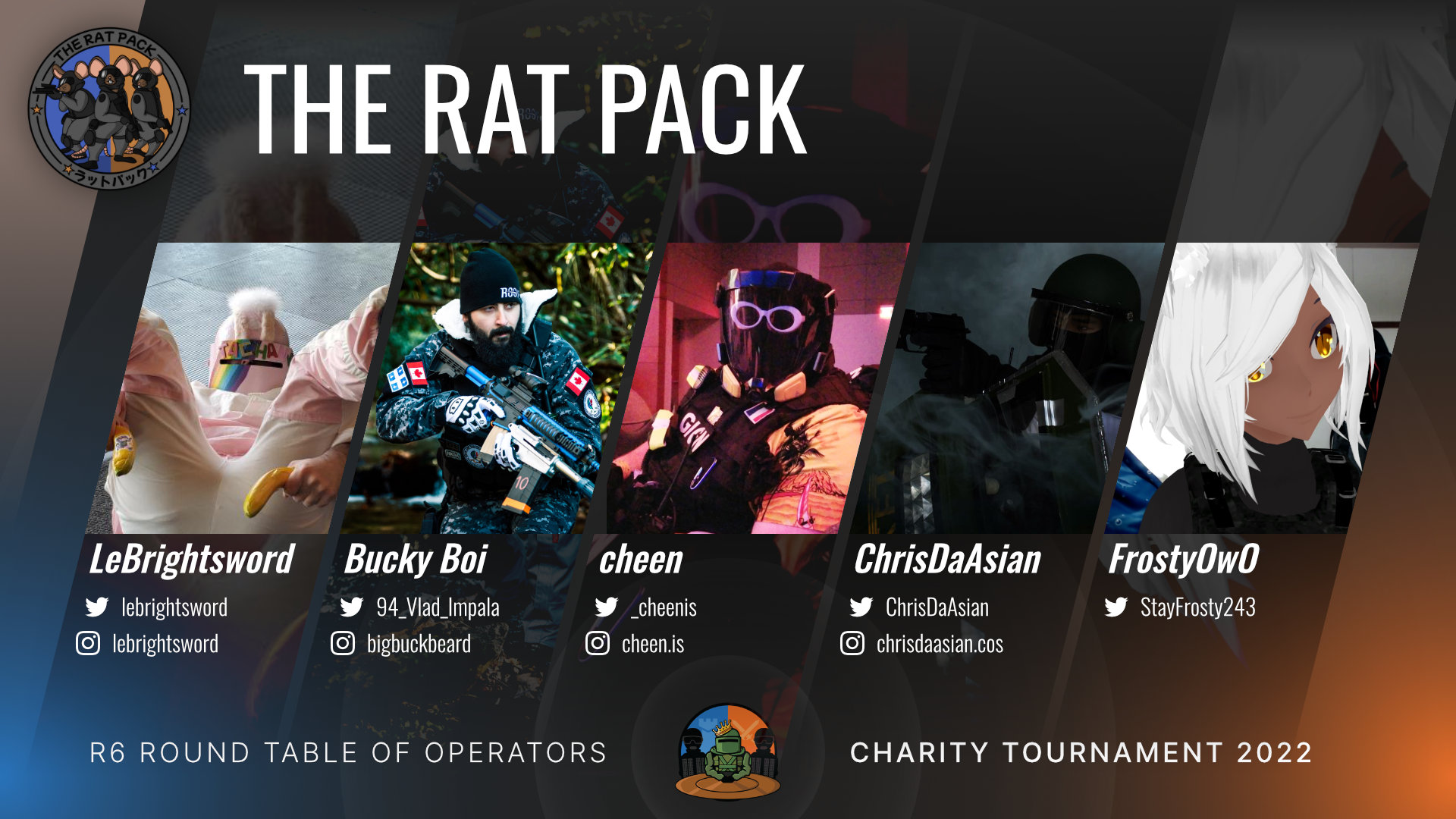 LeBrightsword • Bucky Boi • cheen • ChrisDaAsian • FrostyOwO
Team 6: Team Spaghet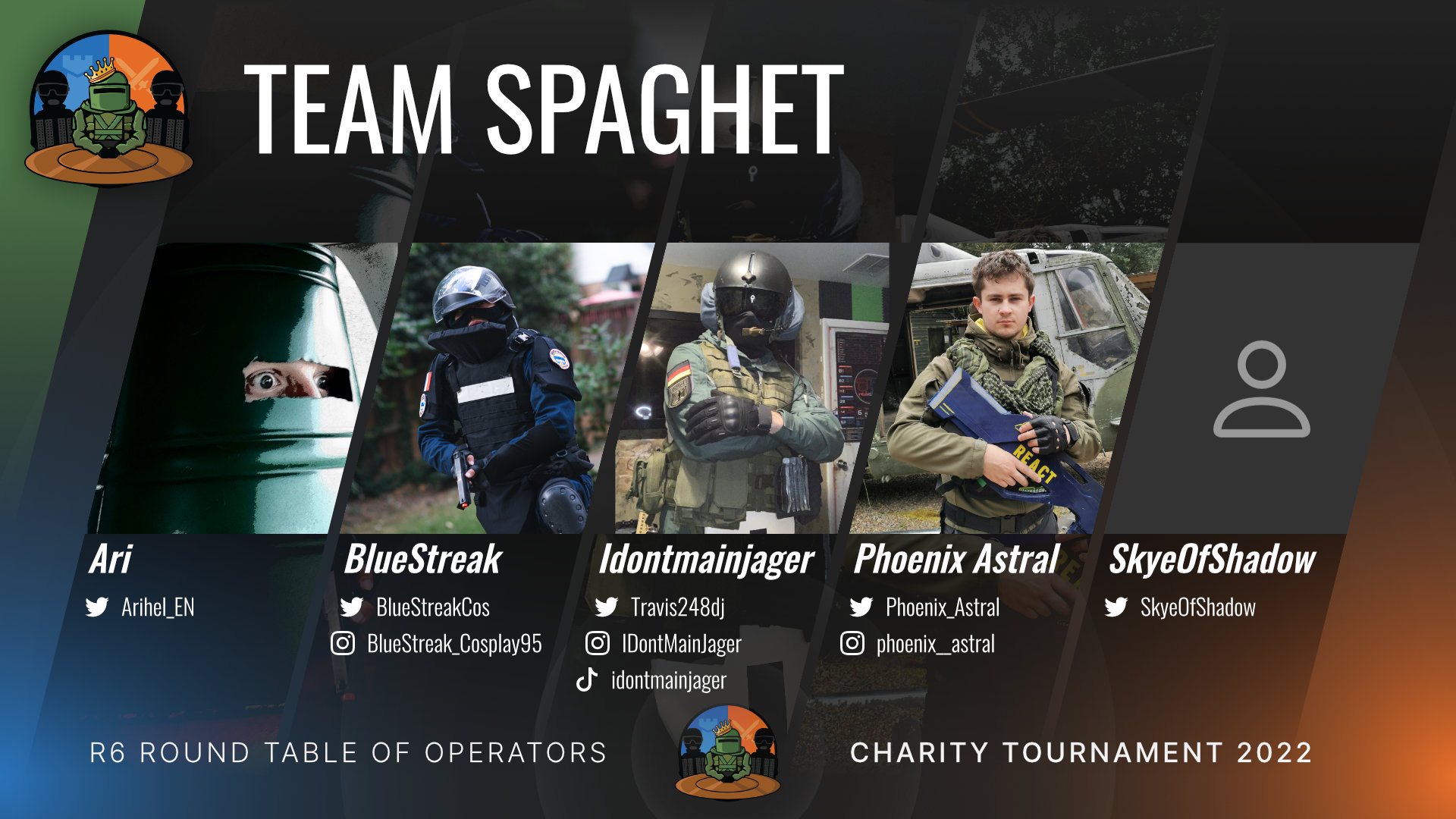 Ari • BlueStreak • Idontmainjager • Phoenix Astral • SkyeOfShadow
Format
Matches will be played on Pro League rules, best of 3 rounds.
Map pool:
Plane
House
Fortress
Border
Tower
Theme Park
Bank
Coastline
Kafe Dostoyevsky
---
Background art by Luxeini!